Club Caddie Online - Check the order status sent from POS.
Step-By-Step:

Step 1:

Open your web portal for Club Caddie online. On the left side, Scroll down to the Kitchen terminal and click on it.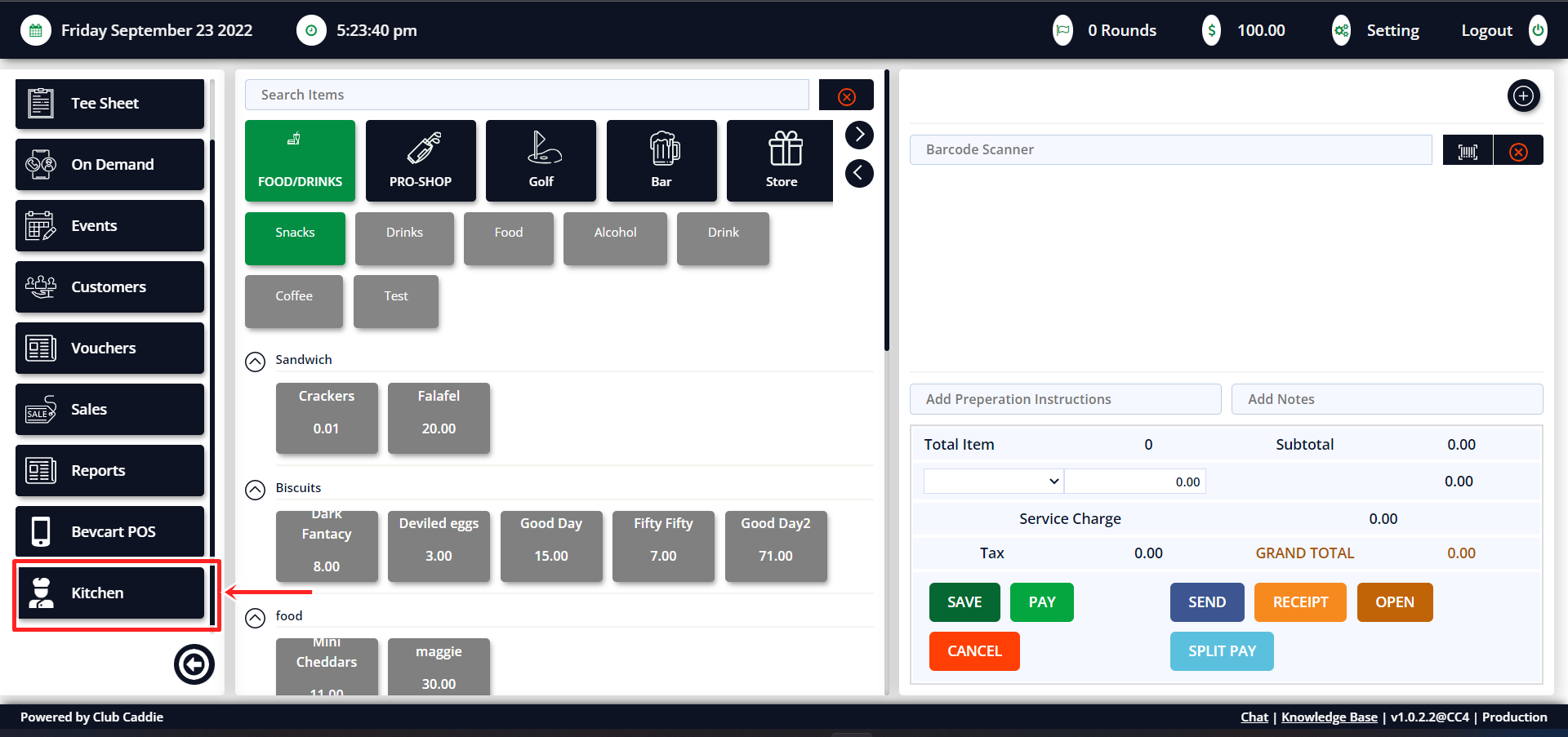 Step 2:

Click on the live orders button on the top right side of the screen to view the current orders. You can click on the push button once the order is ready to be served.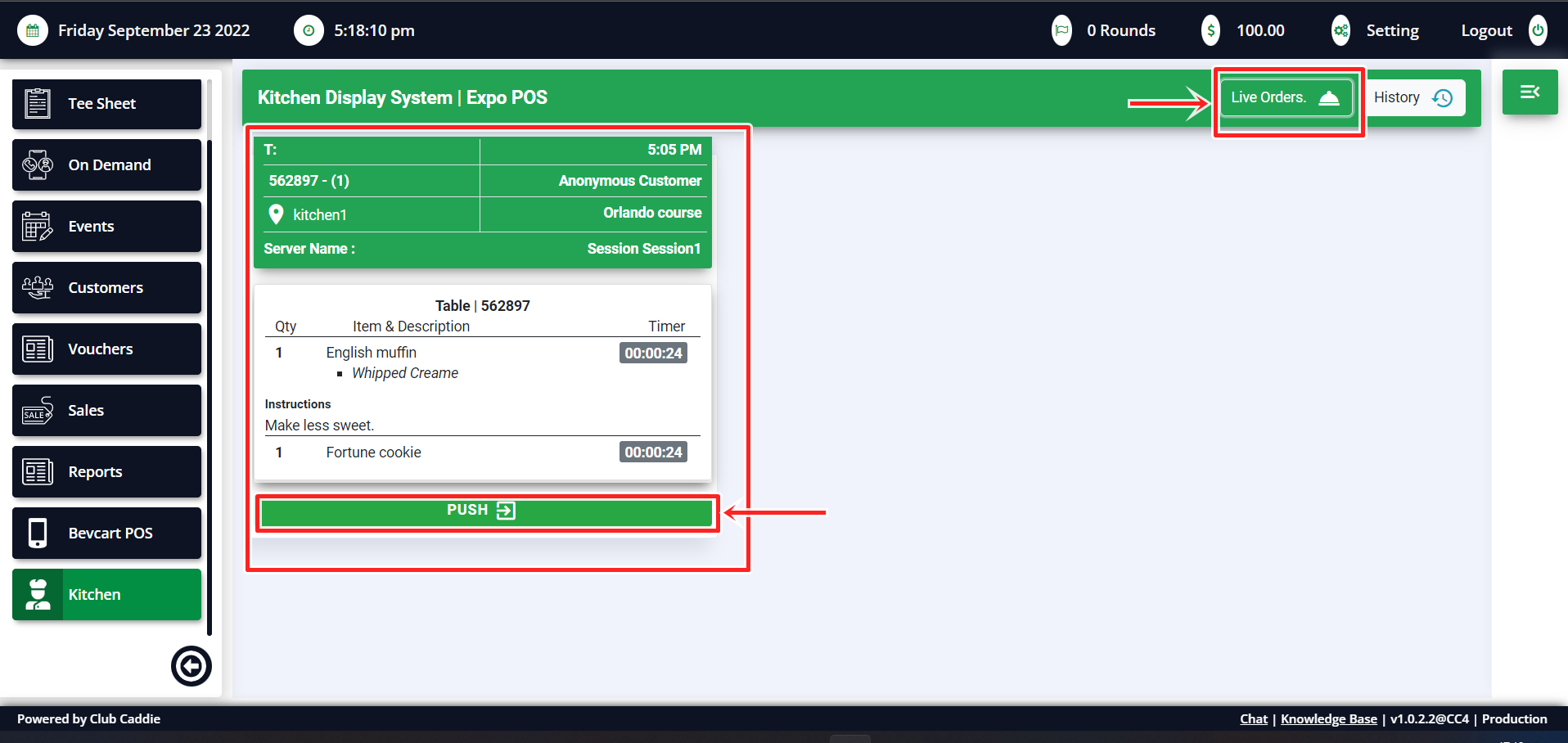 Related Articles

Club Caddie Online - Check order history and summary.

Step-By-Step: Step 1: On the Club Caddie Online website, scroll down to the Kitchen terminal and click on it. Step 2: Click on the History button in the top right corner to view the previous orders that were sent to the kitchen. You will be able ...

Club Caddie Online - Sending an order from POS to KDS.

Step-By-Step: Step 1: Create order in a tab by adding items from the register. Add modifiers if any and click on the send button on the bottom. Step 2: Select the items you wish to send to the KDS system and add instructions if any. Then, click on ...

Tabs: Create order using table ,seats, tab name, table no, customer name.

Step-By-Step: Step1: On the Register terminal, click on the table icon on the middle right side. Enter the details like Tab name, Number of seats on the table, and also select the table of choice. Step 2: Enter the customer name by right-clicking ...

KDS - Add item with preparation instruction, item modifiers, combo item.

Step-By-Step Step 1: After adding the items from the register to a tab, click on send to write specific instructions for KDS system. Send to KDS with instructions. Write your instructions here. Step 2: You can also select the choice of modifiers ...

Registering for the member portal

Welcome to your new membership portal! You can use this new hub to keep up-to-date on club information, edit your membership details, view and manage purchases and payments, book tee times & reservations, and much more. This handy guide helps walk ...