Enabling Round Up for Charity
Article Contents:
This article contains step-by-step instructions on how to enable round up for charity in registry settings.

Round up for charity is a feature that allows customers to donate the change from their purchases to a cause of your choice by rounding up their total purchase to the next whole dollar. Ex. a $1.61 purchase will become $2.00 once the charity details are applied.

Step-By-Step:
Step 1: Navigate to Settings > Register Settings.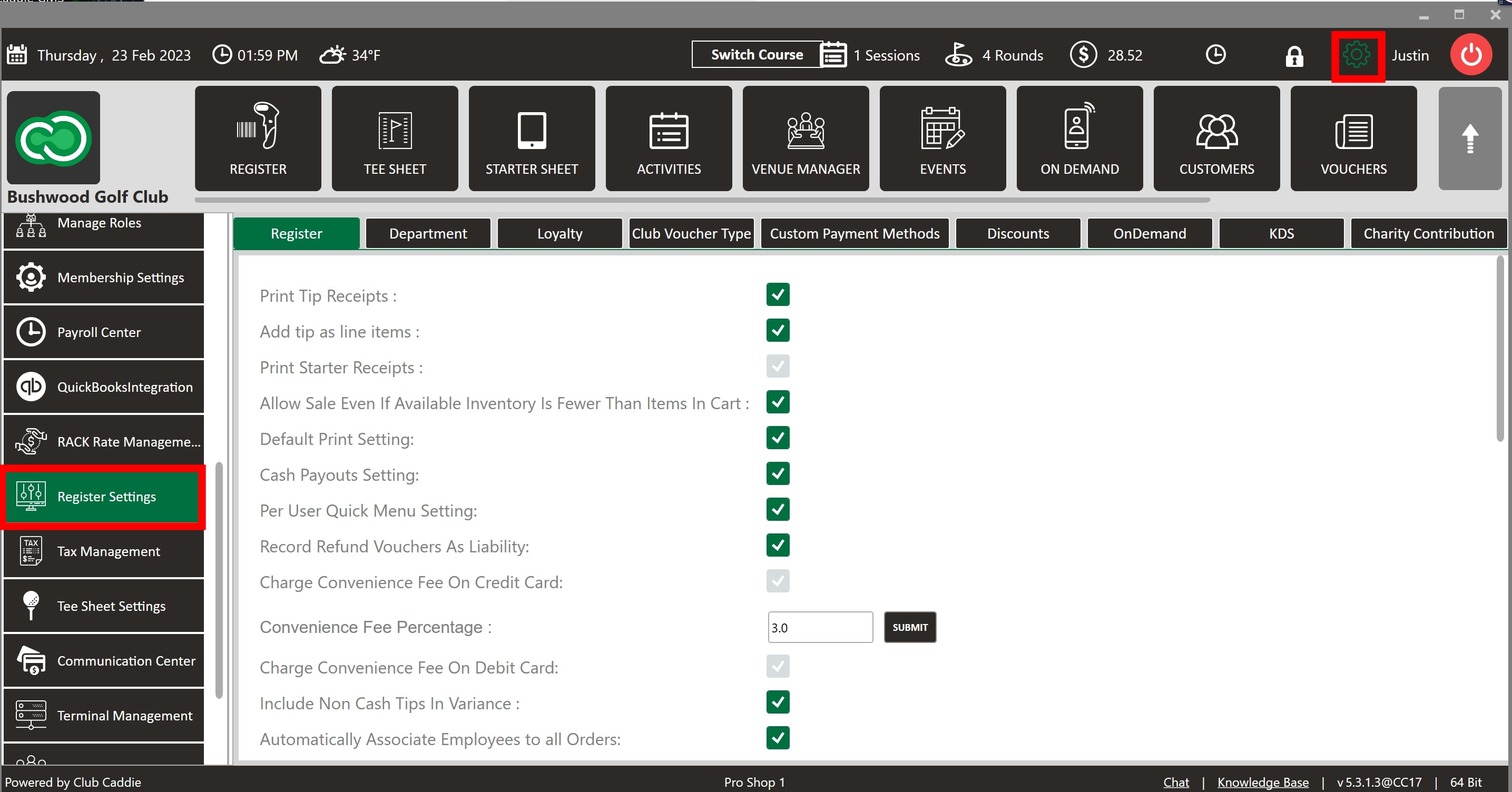 Step 2: From the Register tab, navigate to Charitable Contributions and click on the box to the right to enable the feature within the REGISTER module.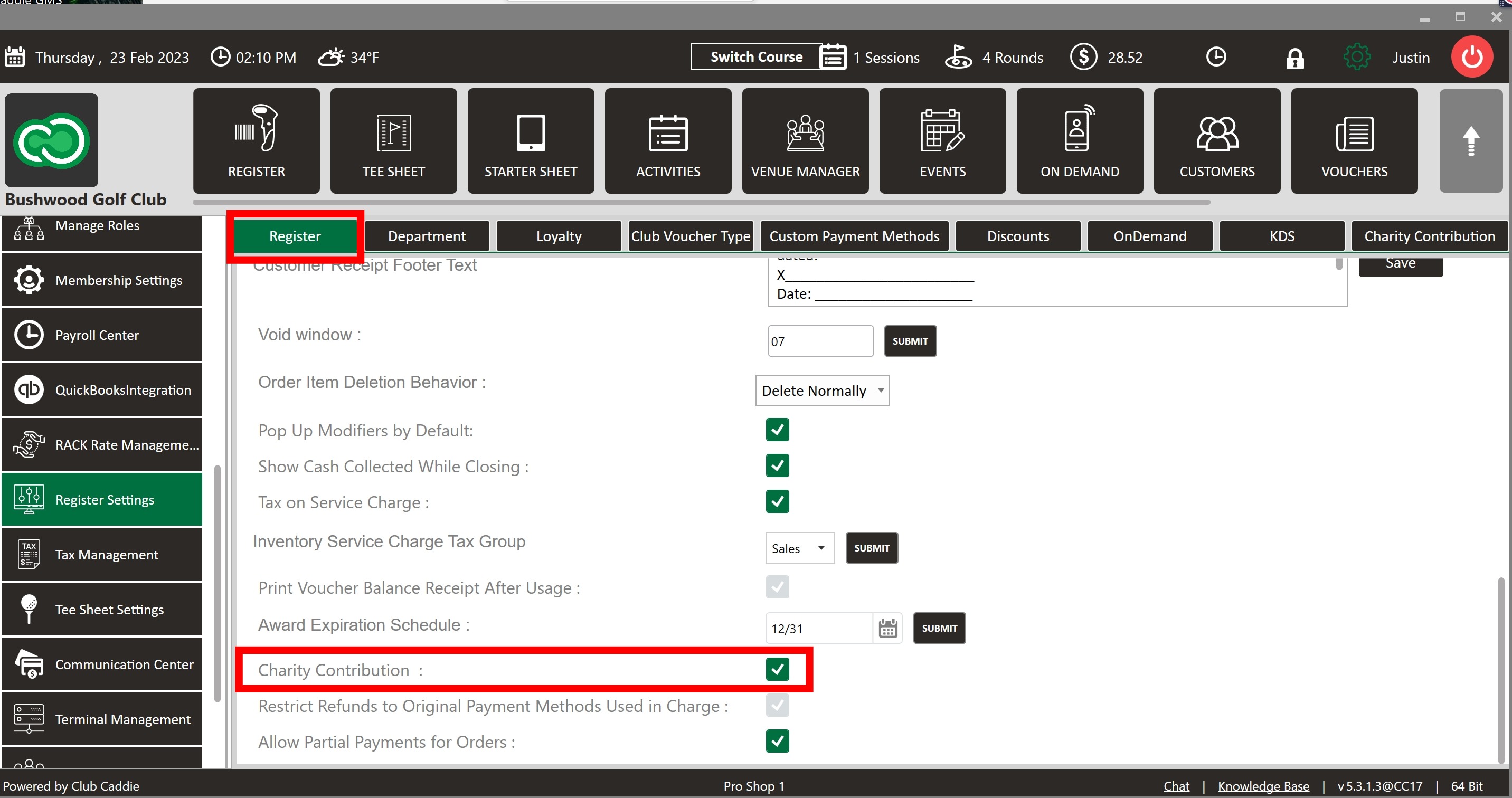 Step 3: From the Register Settings window, navigate to the 'Charitable Contributions' tab.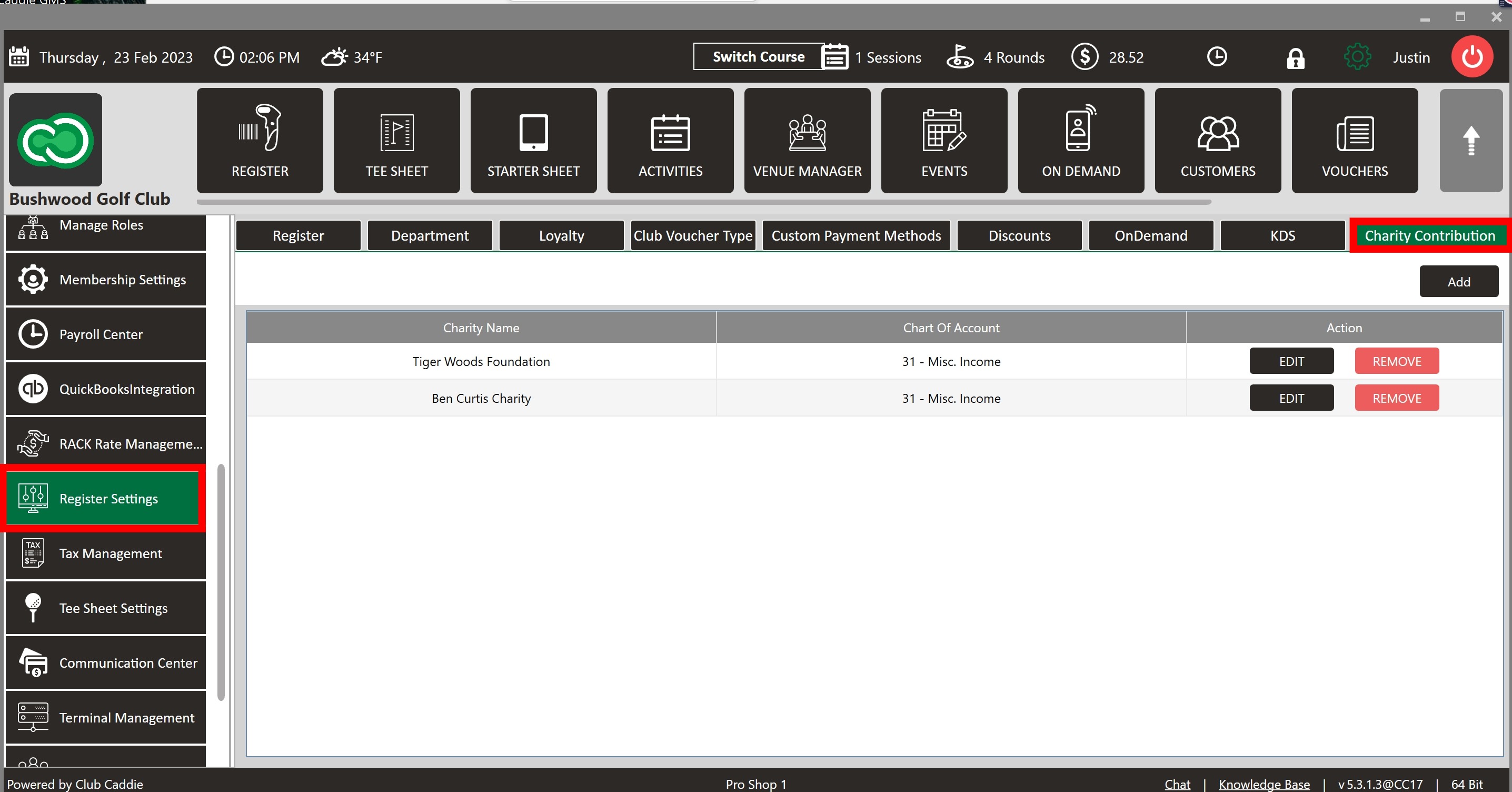 Step 4: Within the Charitable Contribution window, you'll see a list of available charities that can be used for top-ups.

To add a new charity, click on the "ADD" button. This will generate a new entry line with input fields for the charity name and chart of account. Once you've filled out the necessary information, click on "SAVE" to create the new entry.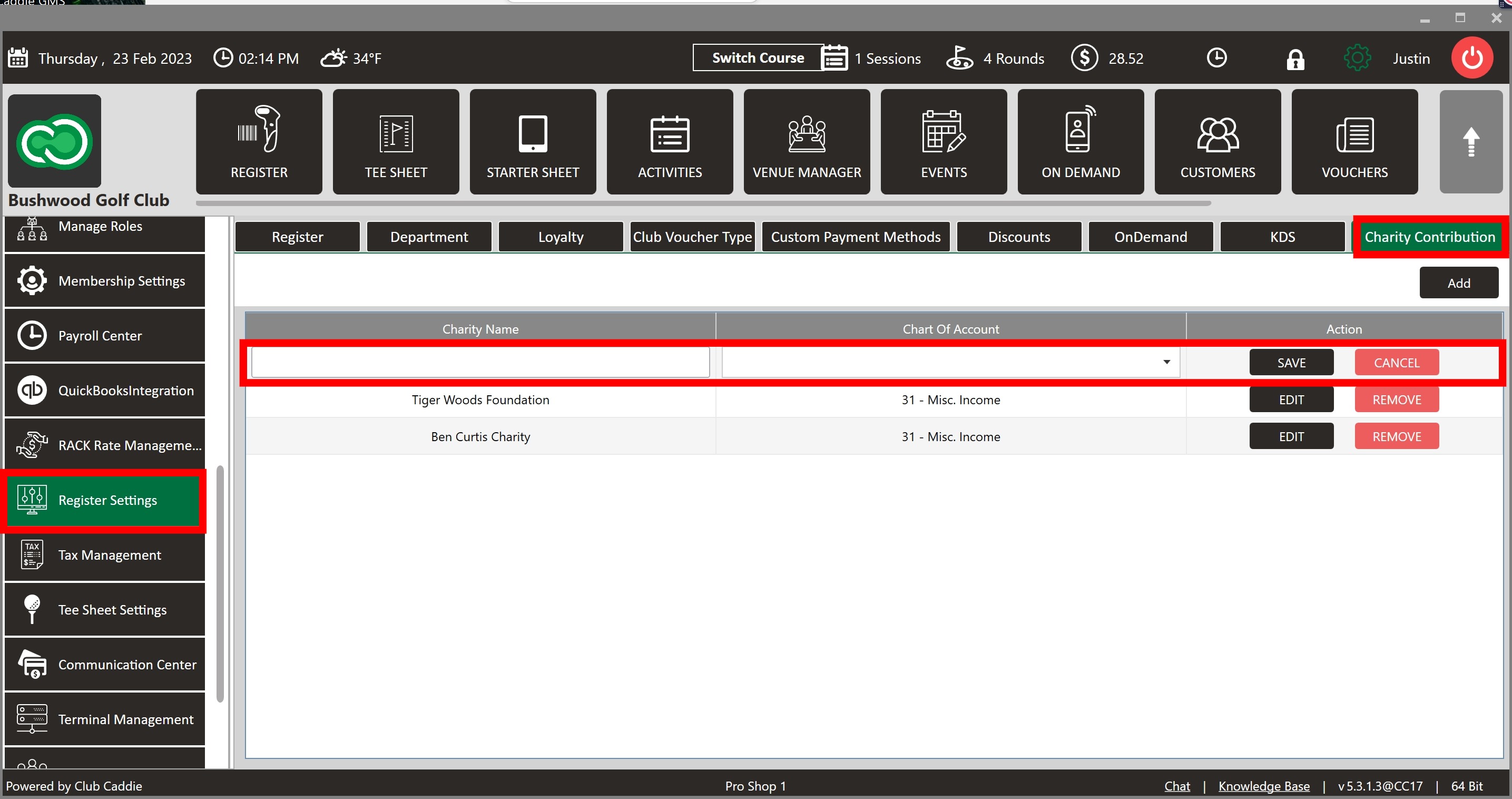 Related Articles

User Roles - Enabling/Disabling Voucher Management

Article Contents:- This article provides information on enabling or disabling user role access to voucher management. Step-By-Step: Step 1:- Click on "Settings" then "Manage Roles" to enable "Voucher Manager" if it disables. Step 2:- After that ...

Settings - Register Settings - Per User Quick Menu Setting

Article Contents: This article gives step-by-step instructions on enabling or disabling the Per User Quick Menu setting from the REGISTER. Step-By-Step: Step 1: Click on the Gear Wheel icon in the top right corner of the screen. Step 2: Click ...