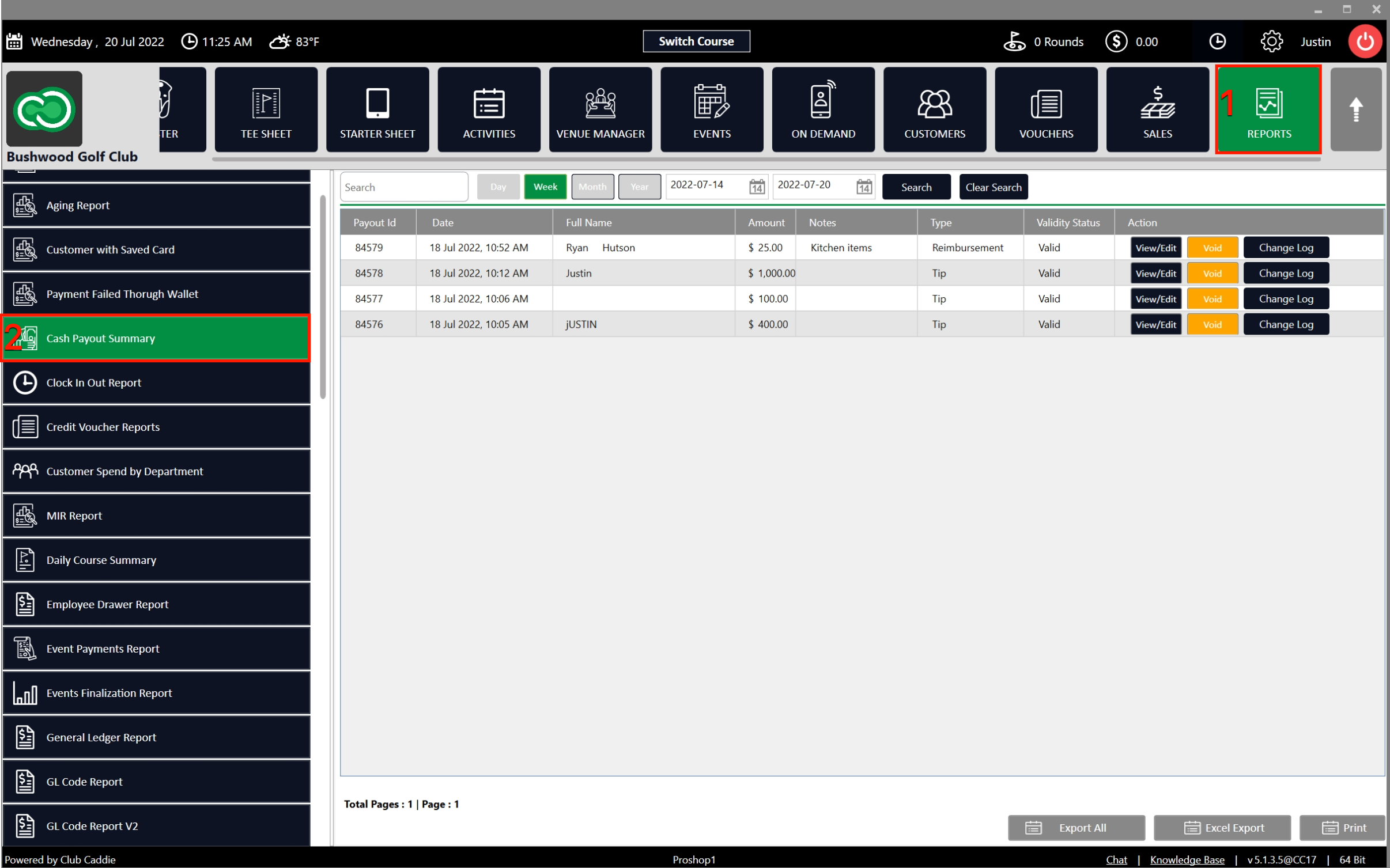 Search – A search can be by payment id or customer name. A user can also search by choosing between Day, Week, Month, and Year reports (1) by selecting from the buttons next to the search field. You can also choose a specific date-to-date report by selecting the from and till dates from the calendar drop-down (2) and clicking on Search (3).
The system defaults to giving a list of all cash payouts if not selected in a specific search. The window will show you details of the cash payouts: Payout Id, Date, Full Name, Amount, Notes, Type, and Validity status (4).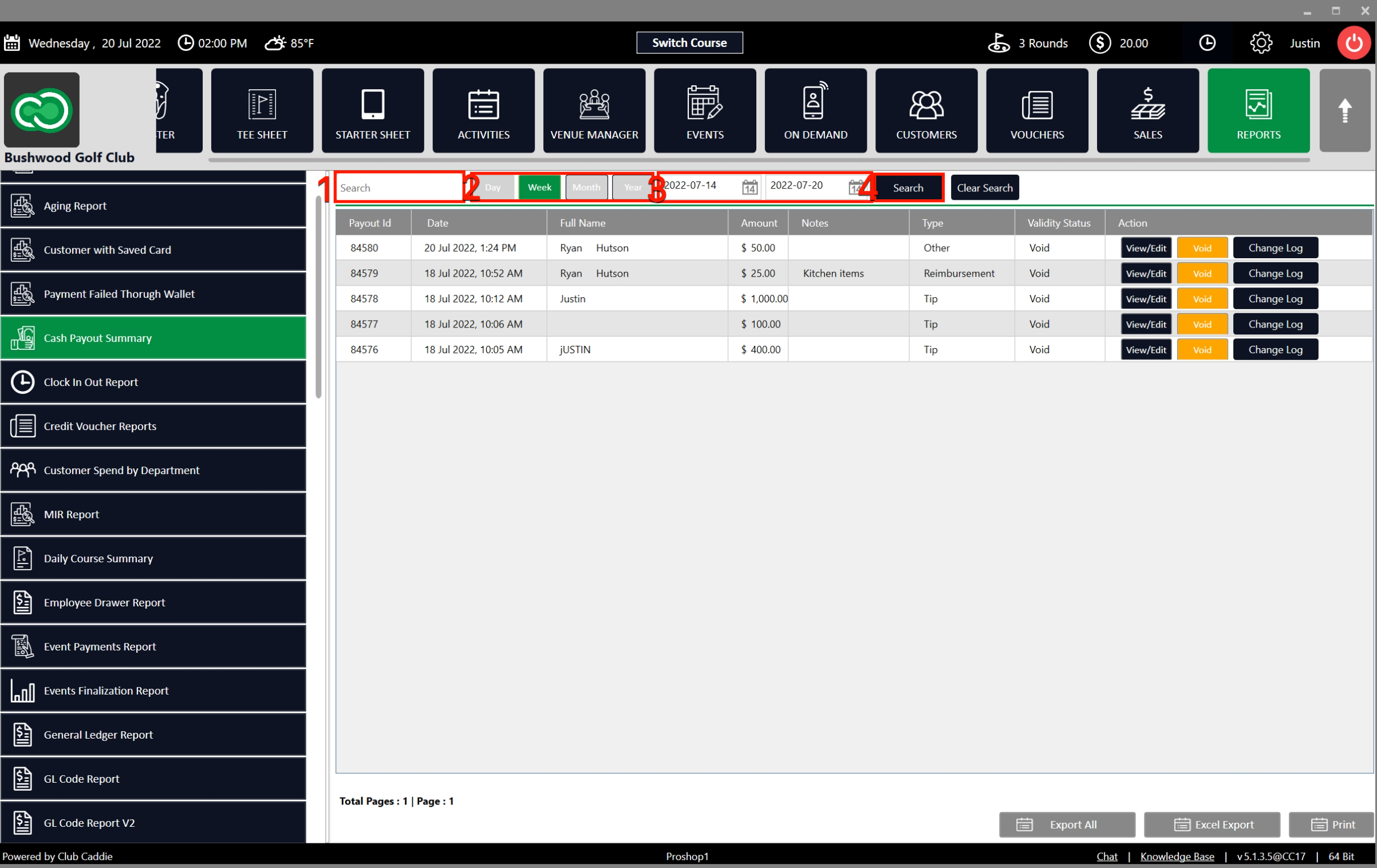 View/Edit (1) – Changes to the fields Name of Recipient, Cash Payout Amount, Type, and Notes (2) can be made. Click on SAVE (3) to update the changes.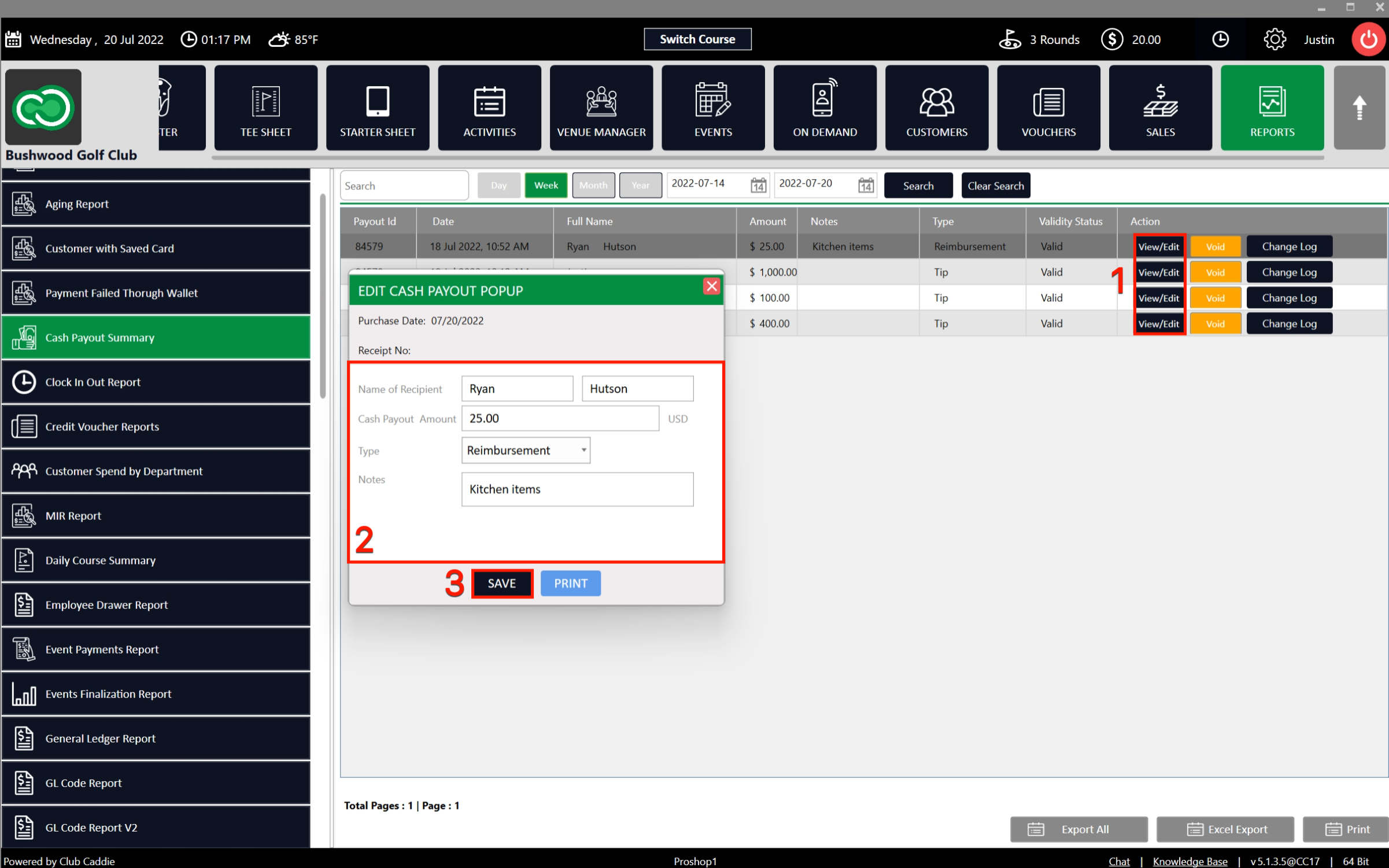 Void – A cash payout can be voided by clicking on Void (1) and canceling the cash payout.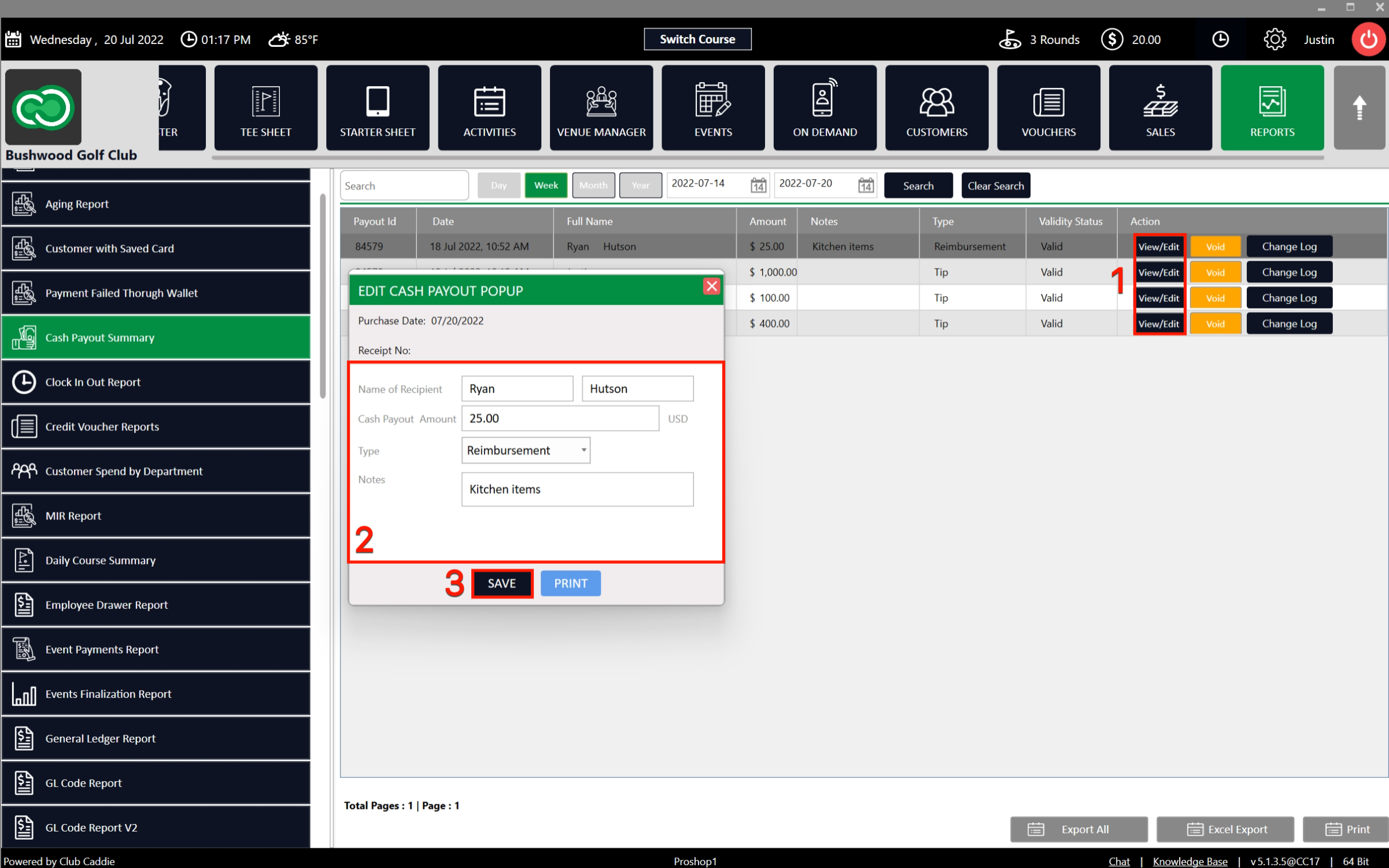 Change Log (1) – This will display the date and changes made to a particular cash payout.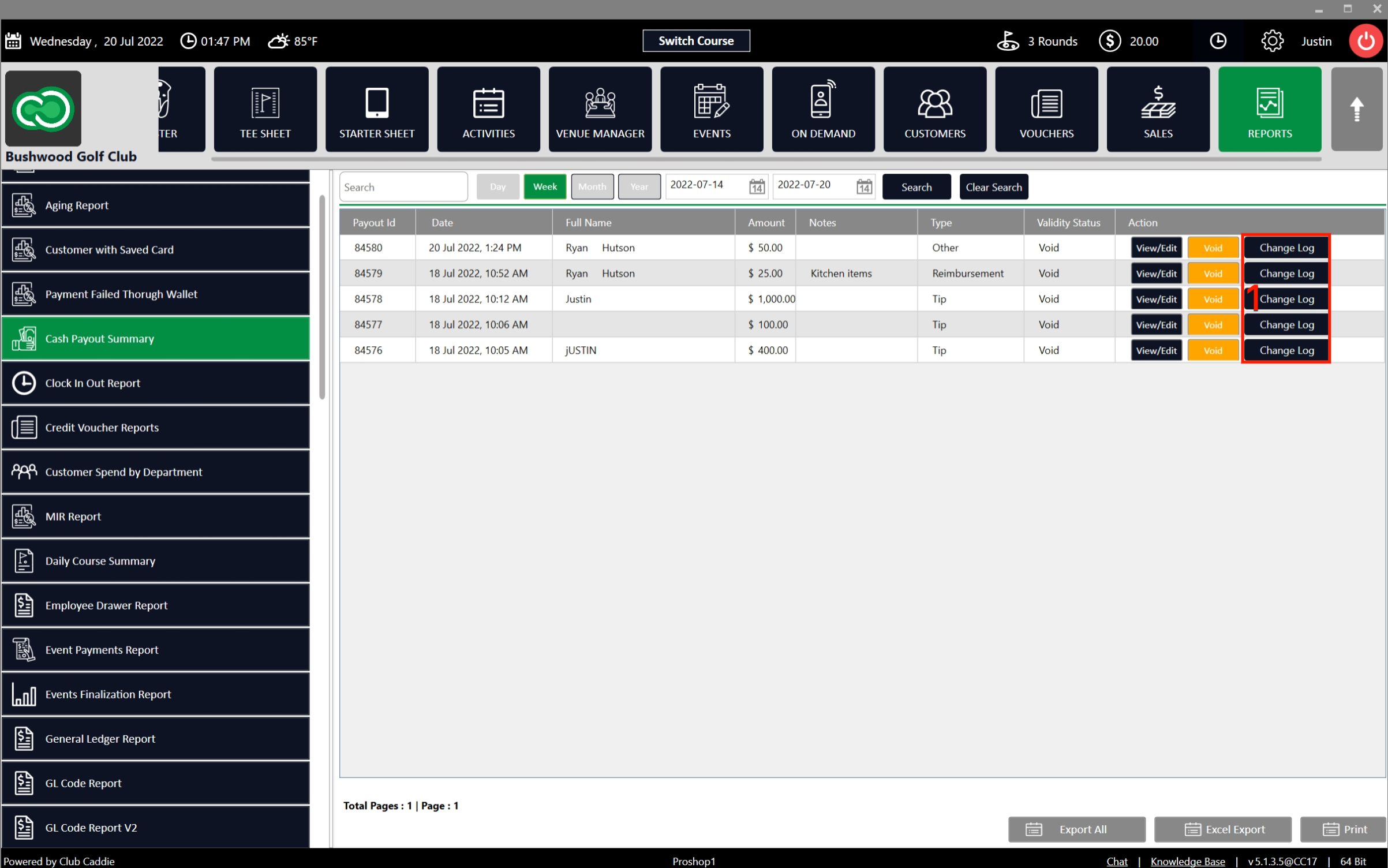 Step 2: To Export a report click on Export All (1). To fetch data within an excel sheet by clicking on Excel Export (2). To see the summary in the form of a receipt click on the Print button (3).