Register Settings - Gratuity Button In Tools Section Of Register
Article Contents:

Step-By-Step:



Step 1:
Click on the Gear Wheel icon on the top right corner of the screen to access the settings page.
Step 2: Click on the Register Settings button from the menu on the left side of the screen and ensure that the "Add tip line items:" is toggled on.

Step 3: Go to the Manage Roles tab choose the roles you would like to allow these features and select "Edit Permission." Toggle on the "Add Tip" option under the Register dropdown.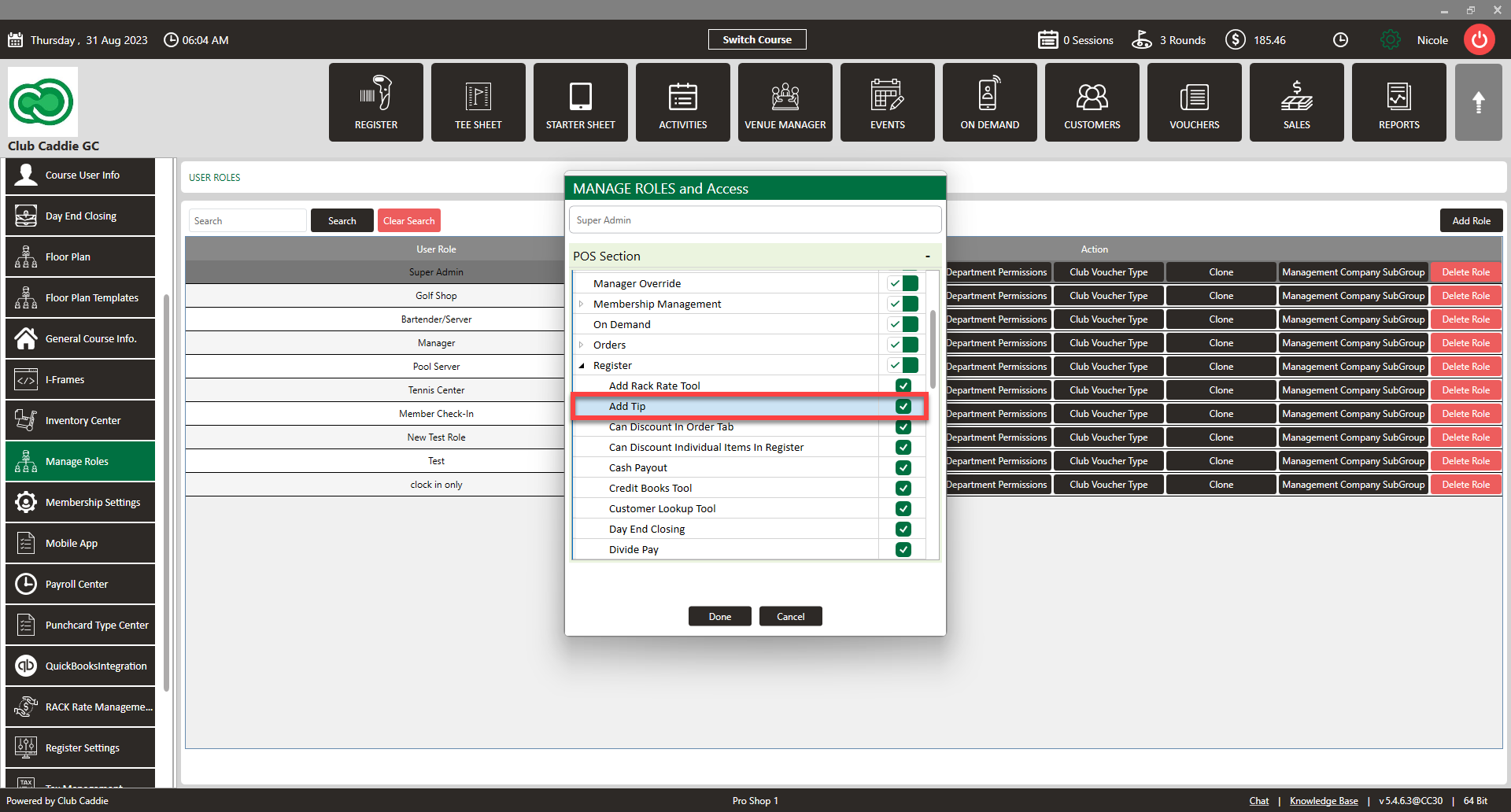 Step 4: Click on the Register Module and Click on Tools to ensure the button is now available.