Sometimes you need to quickly access or turn on the Touch Keyboard built directly into the Windows OS.
Follow these instructions on how to best access this ability:
If the Touch Keyboard button is not already visible:
1) Right-click an empty area of the Taskbar with your mouse.
2) Check or uncheck the Show Touch Keyboard Button option from the context menu. (shown below)
- This will show or remove the Touch Keyboard icon from the bottom Taskbar.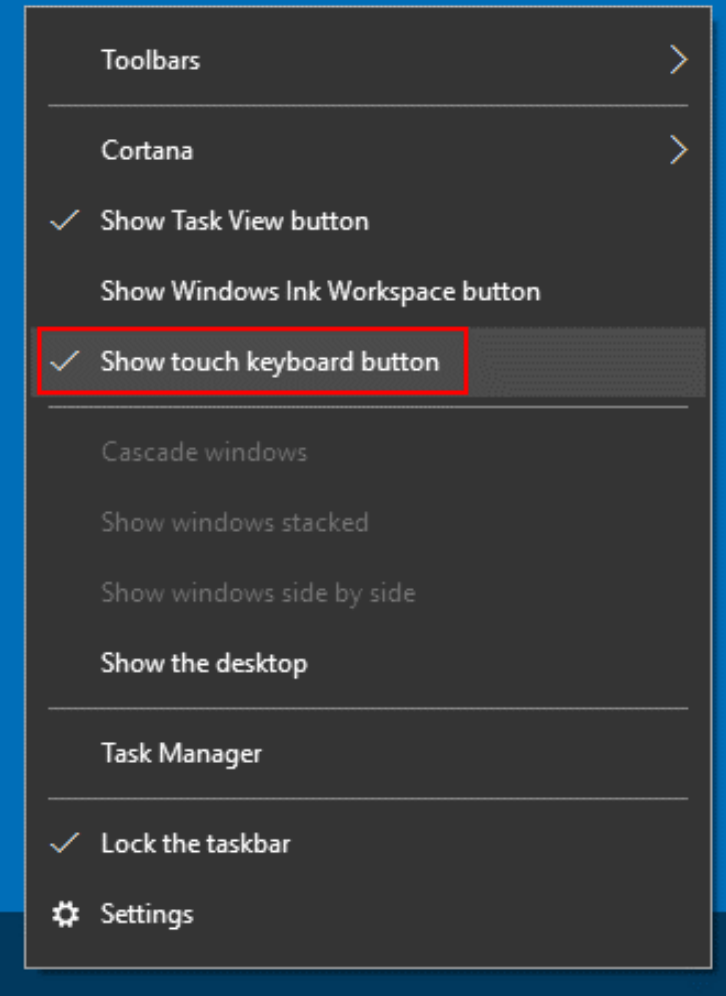 3) Make sure the Show Touch Keyboard button has a checkmark next to it before dismissing the menu
Once the Touch Keyboard button is visible:
1) Simply tap the Touch Keyboard icon.
2) The Touch Keyboard will appear on the screen until you close it out by tapping the "X" in the top right corner.