Article Contents:
This article contains step-by-step instructions on how to create Activity Resources in Club Caddie Software. Activity Resources are the physical locations where the activities associated with a specific Activity Resource Type are performed, such as golf simulator bays for a golf simulator Activity Resource Type.
Step-by-Step:

Step 2: Navigate to Settings > Activity Center > Activity Resource in Club Caddie.
Step 3: Click "ADD" in the top left corner of the Activity Resource screen.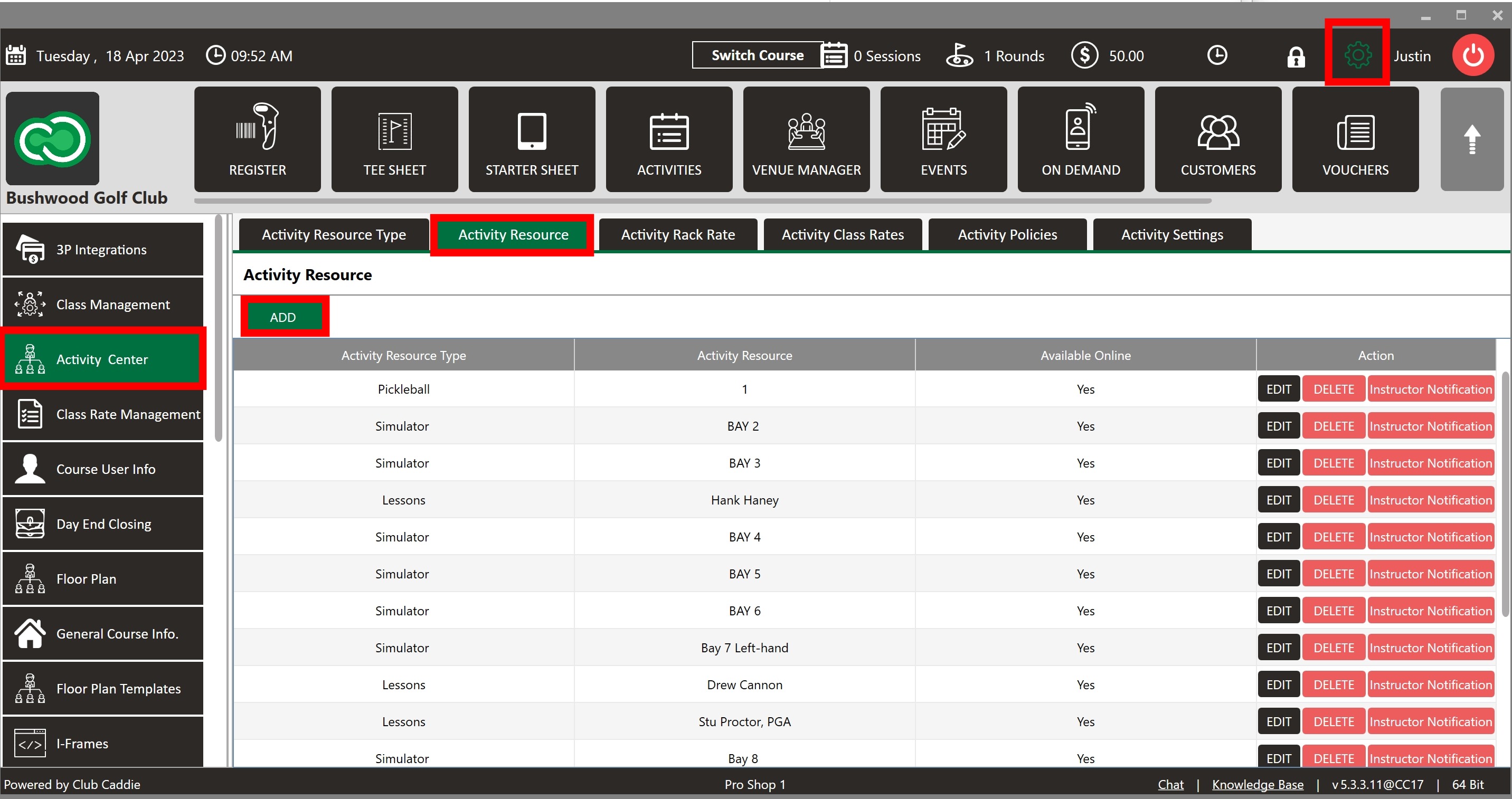 Step 4: Select the Activity Resource Type from the dropdown menu and name the Activity Resource in the "Activity Resource" field.
Step 5: Use the "Activity Online" toggle to enable or disable this Activity Resource's online booking availability.
Step 6: Click "SAVE" to save the new Activity Resource, or click "CANCEL" to discard the changes.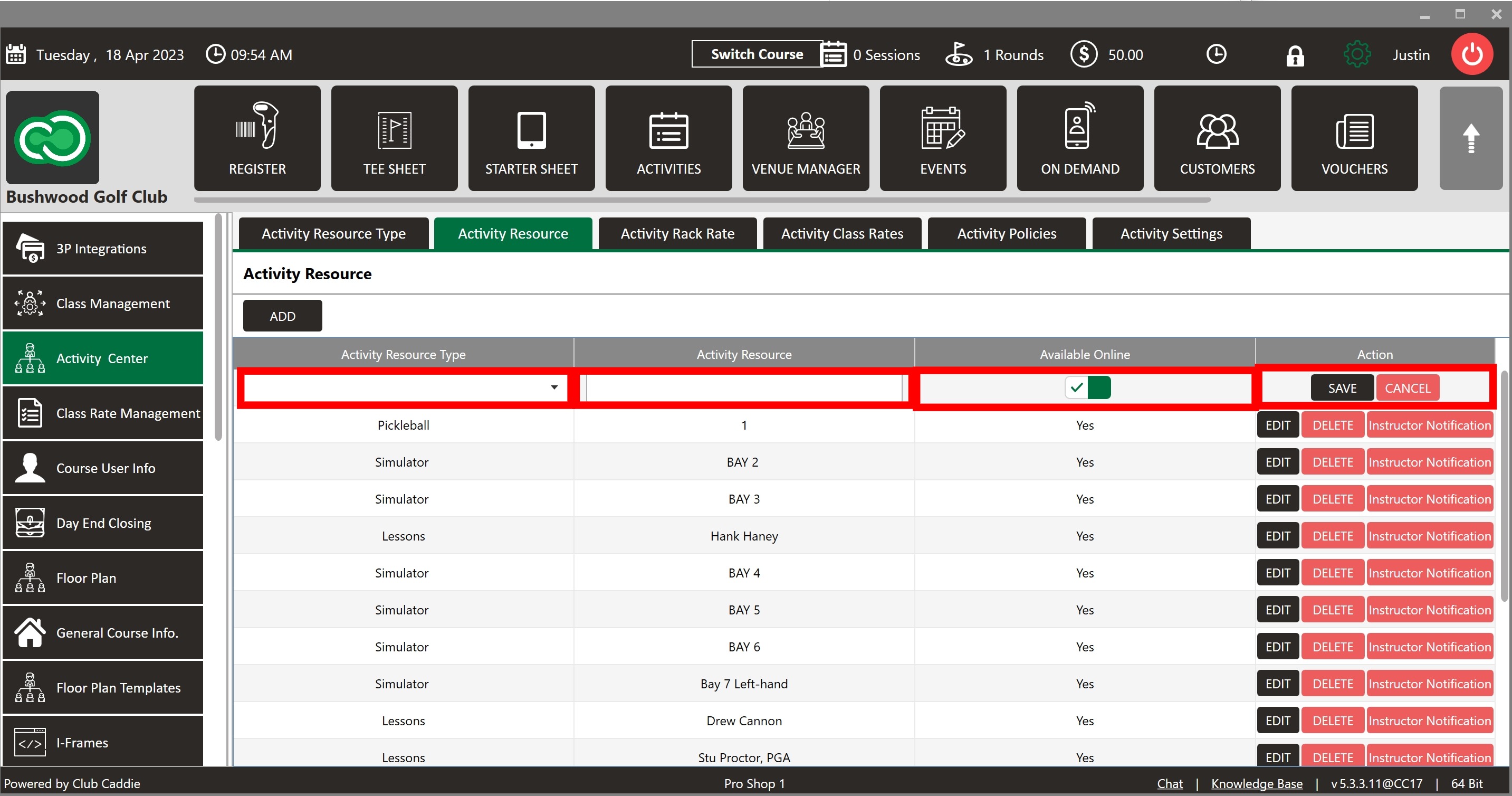 Step 7: To modify an Activity Resource, click "EDIT" on the desired entry. To delete it, click "DELETE" on the same entry.


Step 8: Click "Instructor Notification" to customize email notification settings.



Step 9: Click "ADD MAILER" to add an email address that will be Bcc'd or Cc'd on notifications.
Once a new line item has been created, click "Email" to enter the information related to the "To," "Cc," and "Bcc" fields.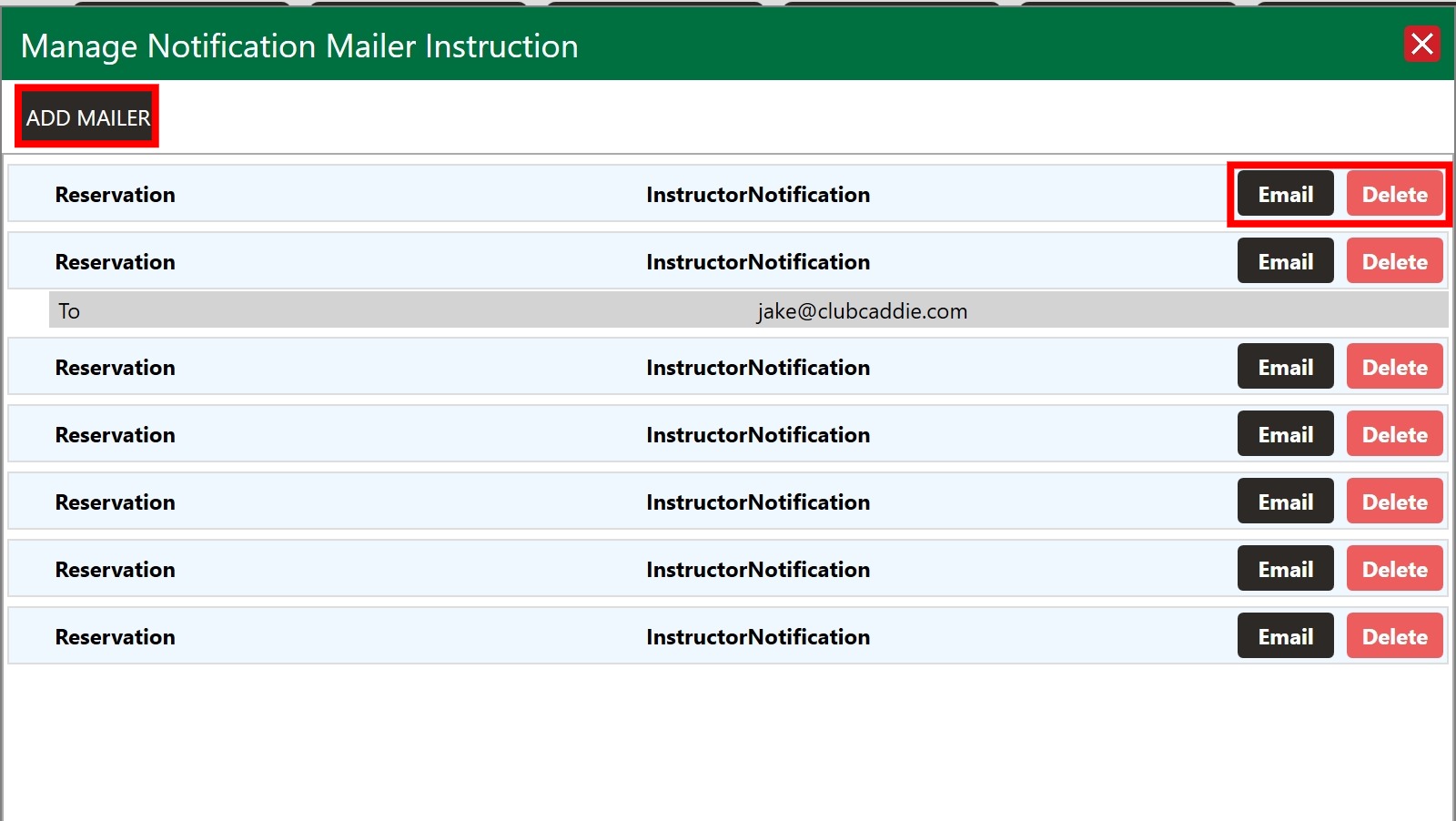 Use the "
Delete
" buttons to modify or remove created entries as needed.