Registering for the member portal
Welcome to your new membership portal!
You can use this new hub to keep up-to-date on club information, edit your membership details, view and manage purchases and payments, book tee times & reservations, and much more. This handy guide helps walk through your initial login and gives you an overview of some key features.
Registering for the Member Portal

If it is your first time logging in, and your club has not already provided you with a pre-set password please follow the instructions below from step 1. If your facility has provided you with a pre-set password please continue from step 4 below.


Step 1:
Navigate to your facility's hosted membership portal, accessible through their website or separate link provided in the accompanying email.

Step 2: If your facility has provided you with a pre-set password to change after your first login, skip to step 4 below. If you have yet to receive a password please click on the "Forgot Password" option.


Step 3:
On the following screen, input the email address that is registered with your membership
or your assigned membership ID
.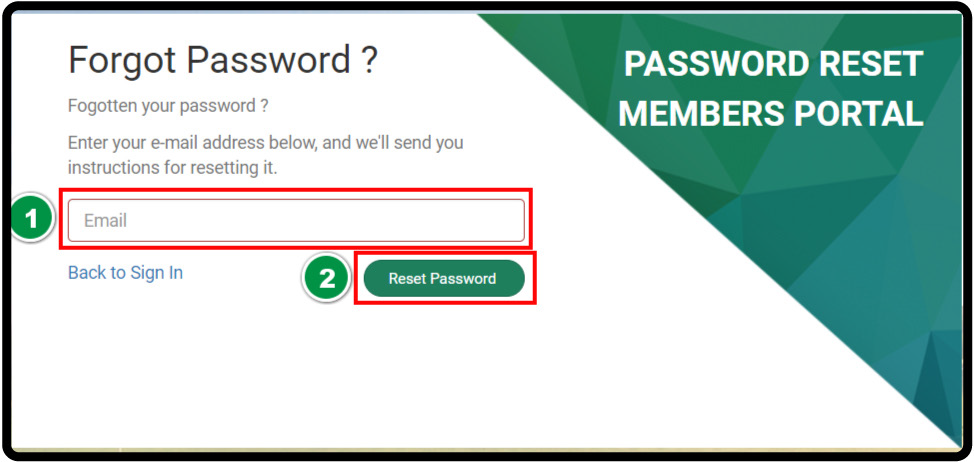 If your club has provided you with a pre-set password or if you have reset your password in the above steps please continue below.
Step 4: After navigating to your facility's hosted membership portal or using the "Back to Sign In" from the above steps.

You are able to log in utilizing your designated membership ID or email address associated with your membership profile and your newly created password.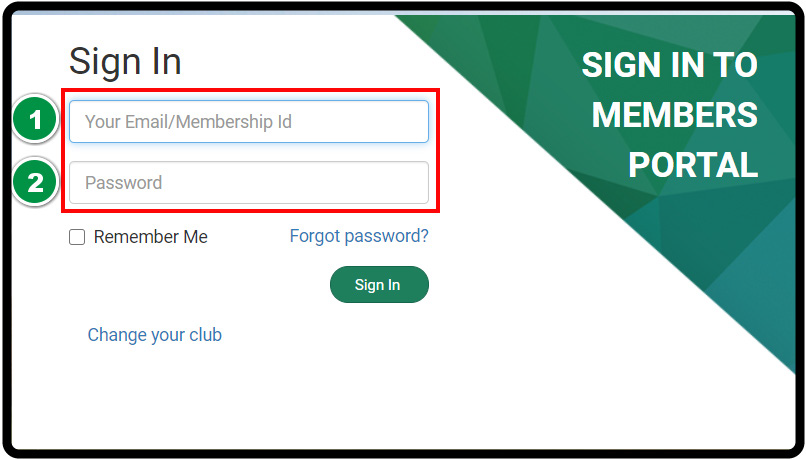 Step 5:
Upon logging into your member portal, you'll be greeted with your membership overview dashboard. This displays a high-level overview of your contact information, balances, and recent purchases.

Along the left-hand side, you'll find the navigation menu giving you the option to view the club's bulletin board, view/pay bills, purchase history, payment history, set up auto-pay, check your outstanding vouchers, book a tee-time, and more.

Related Articles

Notifying Your Members of the Membership Web Portal

Article Contents: We recommend that facilities provide their member base with an informational email that guides members through a step-by-step process to gain access to your facility's membership portal. There is exciting functionality that this ...

Setting up auto-pay

Article Contents: The below steps will guide you through setting up auto-payment on your membership account. Saving a credit card or ACH account to your membership profile allows you to settle outstanding invoices easily as well as giving you the ...

Making a one-time payment

Article Contents: The following article contains step-by-step instructions on how to make a one-time payment to your membership account. This can include paying off an invoice, making a deposit, or storing credit on your account. You can use either a ...

Booking a Tee Time through the Member Portal

Article Contents This article contains step-by-step instructions on how to book a tee time through the membership portal. Step-By-Step Step 1: A list of options is available within the member portal along the left-hand menu. Select BOOK TEE TIME and ...

Club Caddie Online - Check the order status sent from POS.

Step-By-Step: Step 1: Open your web portal for Club Caddie online. On the left side, Scroll down to the Kitchen terminal and click on it. Step 2: Click on the live orders button on the top right side of the screen to view the current orders. You ...